Part 1: Increasing Organic Traffic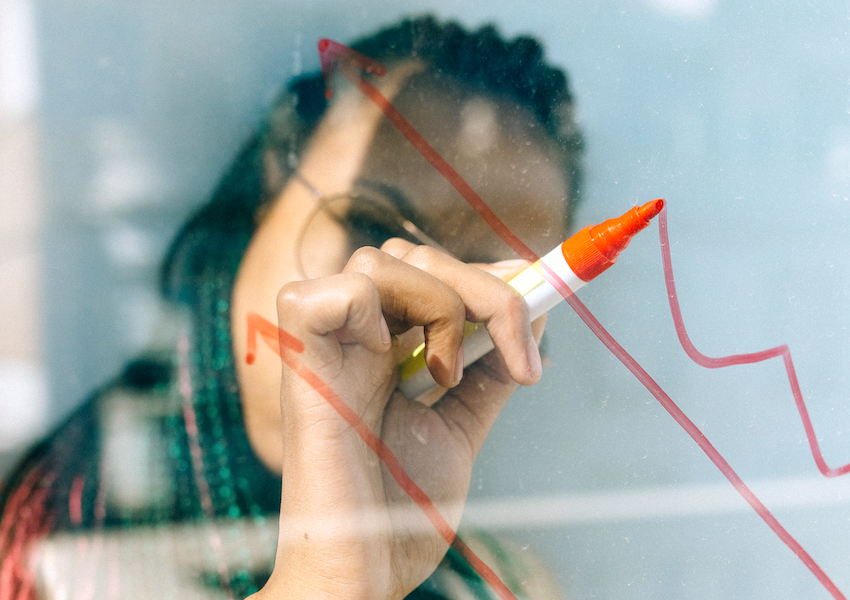 Are you new to selling on Amazon and wondering how to boost your traffic? Then this article will help you understand how to best reach your audience. We will start this two-part blog series with your organic options and then cover paid opportunities in Part 2.
"The largest and fastest-growing retail channel will be third-party sales via online marketplaces by 2027, making up 38% of all global retail sales growth."  
Selling on Amazon provides access to a large and diverse audience. So how do you get the attention of all those potential customers? To start, make sure that you're maximising your organic reach as much as possible. This way, when you start with paid advertising, it will have a strong platform to build upon.  
Here are some tips to help you reach Amazon shoppers organically: 

SEO-FRIENDLY TITLES AND BULLET POINTS                                                     
It is important that your product's title and bullet points are accurate and specific. That may seem like a no-brainer, but really think about the exact details that best describe your product clearly but compellingly. Shoppers spend hours comparing products, so provide them with descriptive and helpful information. This helps reduce confused customers, and therefore helps reduce returns. 
Search engine optimization (SEO) is important for your Amazon listing, just as it is for your website. Pick your keywords and use those in the product's title and bullet points. Focus on the keywords and phrases that you think customers are using to search for your type of product. Try to avoid using subjective words like "the best." Don't just say your product is the best quality. Specifically explain why your product is quality and better than others (and do that with keywords). 
For a more effective, searchable title, avoid using something less descriptive like: "Lightweight Running Jacket," and make your title: "Women's lightweight waterproof windproof running jacket." Or, instead of: "Studio Yoga mat," use something like: "Thick non-slip yoga mat with eco-friendly materials." 

CONTENT IS KING 
Content is becoming extremely competitive on Amazon, so your content needs to be top notch. So, as we said above, your title and bullet points should be specific, accurate and SEO-friendly. 
Describing your product: To enhance your messaging even more, add unique selling points that make your product stand out. For example, you can highlight the needs of the person and why your product is quality by saying:
"These supplements were created with your arthritis and bone health in mind. Using all-natural and certified ingredients such as glucosamine, chondroitin and omega-3 fatty acids, we spent 3 years perfecting the creation of [Your Brand's Name] supplement with experienced nutritionists and dieticians."
Keep in mind, you're not just selling your product but also the product's story, so personalise it. This will help you to better connect with the customer and their needs.  
Also, remember to take a look at how your competitors are describing their products, and think about ways to highlight why your product is better. Make it sound more appealing with your accurate, seo-friendly unique selling points! 
Visuals, videos and graphics:  Don't underestimate the effect of quality product photography. Your visuals are the only way for the shopper to "interact" with your product. By providing quality photos from multiple angles, you are helping the potential customer gain trust and feel comfortable about making a purchase. To help increase conversions even more, add video to your listing. What better way to represent your product? This is the closest to an in-store experience that you can provide an online shopper. Both non-brand and brand registered sellers have the ability to upload videos. 

START SMALL AND SCALE UP
Start with a handful of your best sellers to test the waters. As the preferred price point for Amazon shoppers is 20-50 euro, it is good to begin with items in this range. Then, you can scale up and expand to the rest of your portfolio and higher-priced items. 

PRICING STRATEGY
It is important to stay ahead of your competitors on Amazon, so price competitively. If you have a similar product and number of good reviews, customers will almost always choose the lower price item. Amazon has the Match Low Price feature that sellers can use to find out the lowest prices being offered by similar products.  
Keep an eye on demand fluctuations as well, and adjust your prices accordingly. It's good to do this often (at least once a quarter).
"Third-party sales through marketplaces will contribute over $1.3 trillion in sales by 2027." 
GETTING REVIEWS
With increasing good reviews, the seller will rank higher and therefore gain more traffic. Amazon has strict guidelines for contacting customers about reviews, so be mindful in how you approach this one. For instance, you can't offer a discount for a 5-star review or even ask for 5 stars. You can, however, add an informational insert that includes product details, instructions and a website address inside the package. It can also mention reviews in a neutral way, such as: "Reviews can be given on Amazon by clicking on your order history." 
Another option for sellers to build up reviews is by taking advantage of Amazon's "Request a Review" button. Sellers can find this in Seller Central and use it for each of their orders. 

STELLAR CUSTOMER SERVICE 
Whether in-store or online, customer service is a key element to a business's success. Making your customers happy can create return shoppers, as well as shoppers who give good reviews. 
Some ways to provide top-level customer service:
Respond to messages and complaints quickly–within 24 hours, if possible. 

Make sure your inventory is always updated to avoid delays. 

If there is a delay or issue with the order, be proactive and contact the seller to inform them of how you plan to resolve it. 

Put a well-designed and informative insert into your packaging that thanks the customer for their purchase. 

To go above and beyond, you can also include a

useful

freebie (e.g. if the customer ordered electronics, add in a touch-screen pen) into the package. This can help influence your customer in a positive way, but remember to not offer a gift in return for a good review, as it is against Amazon's guidelines. 

If you are a small business, consider adding a signed Thank You letter, with a brief background story, when packing your product. Sometimes a thoughtful effort can go a long way when trying to convert shoppers into returning customers. 

REGISTER YOUR BRAND WITH AMAZON
Registering your brand with Amazon gives you the opportunity to showcase your product in a more visually pleasing and informative way with A+ content. Doing this can help increase your conversion rate, sales and visitors, while decreasing returns. 
Here is an example of A+ content that AMZ Consultancy created for STOX Energy Socks' Amazon account: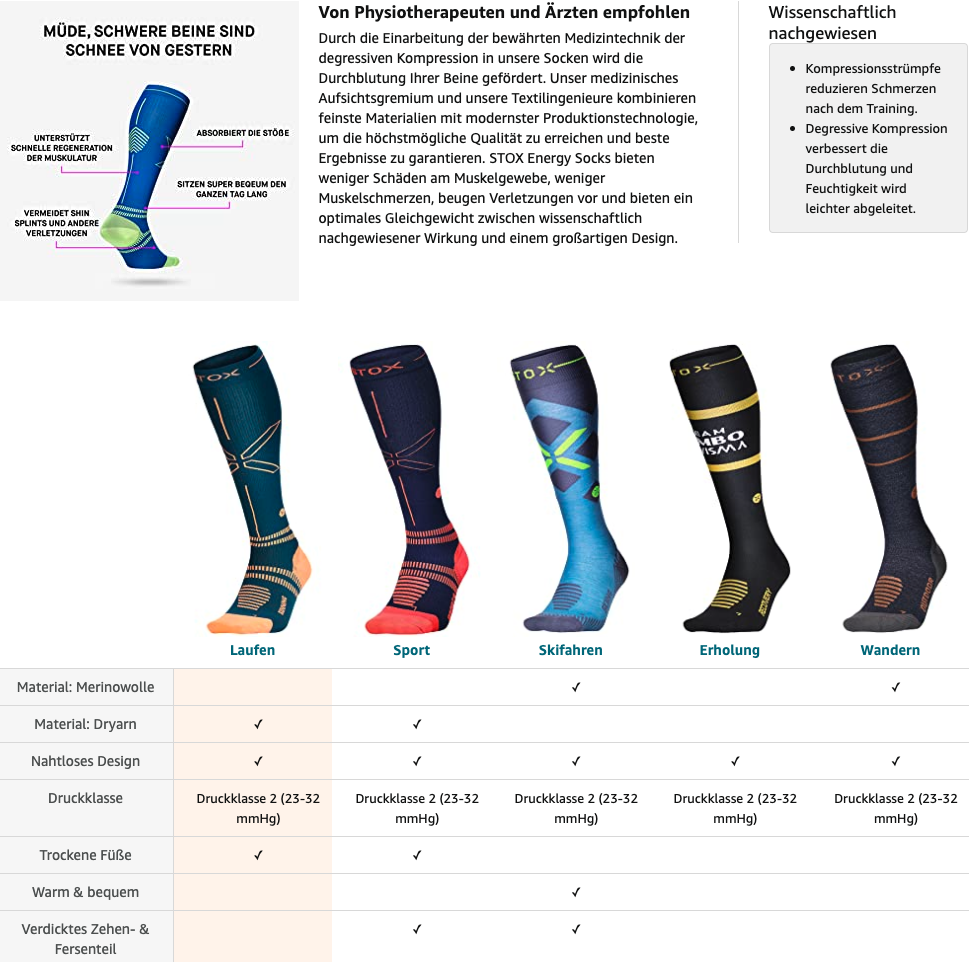 The best way to tell your product's story is through A+ content. With a professional look and additional marketing details, it can help shoppers better understand your product and unique selling points. This increases trust in the brand and helps decrease customers' questions.

CROSS PROMOTE 
Let your customers and followers know that you're selling on Amazon to help increase your traffic. A few things you can do to cross promote:
Add an "Amazon Button" to your website. You may have the initial feeling that you don't want to drive customers away from your website. But consider that the more people you drive to your listing, the more potential purchases and more ratings you could receive, which in turn means a higher conversion rate and growing sales. 

If your product has a social media account, use it to inform people that your product is available on Amazon, especially during high-volume times like Prime Day and the holidays.

Include a link to your Amazon listing in your e-Newsletter. If you are having a sale or offering a discount on Amazon, inform your email list! 

Maximising your organic reach will help create a strong foundation that you can build up from with paid opportunities on Amazon. We will cover the numerous ways sellers can help boost  their reach and sales by using ads, A+ content and more in our Part 2: Increasing Paid Traffic – which is coming soon!