Making the most of your online sales strategy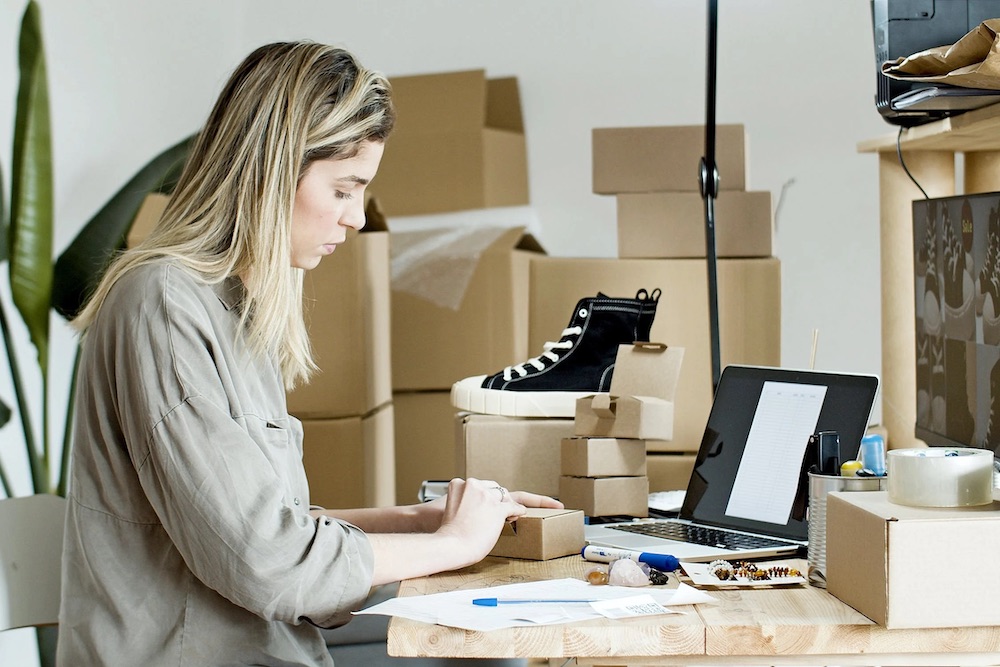 Whether you sell art, electronics or clothes online, consider your website as the home base for your customers and marketplaces as an investment property. Each channel presents its own strengths and opportunities, and where one may lack the other may excel. 
Statista reports that global online retail sales will reach 6.51 trillion (USD) by 2023. Third-party sales through marketplaces is expected to reach 1.3 trillion (USD) by 2027, according to the 2022 Future of Marketplaces Report by Ascential. 
Let's go over some benefits and challenges that marketplaces and websites bring to the table and then see how you can capitalise on the strengths of both.
A high-volume and wide-range of visitors
Having a website is essential for online sellers, but one of the challenges is the cost and time to generate consistent and high-volume traffic. This is one of the more appealing aspects of marketplaces. On giants like Amazon, Bol.com and MediaMarkt, sellers benefit from the massive amount of daily traffic at a lower cost, in comparison. There are still fees of course associated with running a marketplaces account that sellers should consider, such as the setup fee, a 15% commission sales (for most categories) and warehouse fees if you choose to do Fulfilment by Amazon (FBA). 
The scale of visitors to marketplaces also provides access to a more diverse audience, increasing the chance of acquiring new customers without a lot of leg work. In addition, if a seller is wanting to expand sales internationally, marketplaces are an affordable option for growth. 
Also, keep in mind that if a seller is currently active in a country, then there is a high chance customers are already searching for their brand on Amazon or other marketplaces. Just as it's beneficial for a fisherman to go where the fish are, it is beneficial to sell where your customers are already searching for products. Follow the customer, while still attracting them to your website. 
Logistics, logistics, logistics 
With a website, the seller is in control of all the logistics, from the entire design setup to updates to shipping. The benefit is having the control, and the downside is the amount of time it takes to oversee those logistics. It is the exact opposite with marketplaces. You lose control, but you can have a lot of the logistics handled for you. 
For example, sellers have the option to opt for FBA (fulfilment by Amazon) or LvB (Logistics via Bol), and you can ship your items to their fulfilment centres. This helps relieve shipping, return and overstock responsibilities. The only responsibility left for the seller is to keep their inventory updated, especially before high-volume times like the holidays. 
However, when it comes to something like building a Brand Store on Amazon, there are limited choices for the design and how items are presented. 
Events and holidays 
Big sales events – such as Prime Day, Black Friday and Cyber Monday – are pushed extensively by marketplaces with a lot of online and offline publicity at no cost to the seller. However, there is the opportunity to jump on the coattails of that publicity and run your own sponsored ads or promotions to boost exposure. Amazon's Prime Day event has become two days and is now held twice annually–it happened in July and October this year. In 2022, Amazon reported selling 300 million items to Prime members during their July event and 100 million items during the October Prime event. 
A business's website won't get the same level of traffic as marketplaces during these times, but you could offer deals on the same event days, promoting them via social media and email marketing.  
B2B has the option for D2C sales 
Marketplaces give B2B sellers the opportunity to sell directly to the customer per unit, instead of solely focusing on wholesalers. Also, more and more B2B sellers and buyers are starting to purchase on marketplaces, as it lets them compare pricing and items more easily, all while reaching new audiences. B2C e-commerce makes up two-thirds of sales on D2C online marketplaces, according to Market Research Company Forrester. With the B2B market double the size of the B2C market, there is a lot of opportunity for B2B businesses to take advantage of marketplaces. 
Where is the data 
Marketplaces are stingy with their data. There's no other way to put it. This is a disservice to sellers wanting to learn more about their customers coming from that big audience that marketplaces provide. If you advertise on marketplaces, more insights are provided into where your sales are coming from in terms of keywords, but there is still minimal data on the audience itself. There has been some progress with Amazon offering sellers opportunities such as sending free marketing emails to their customers, with the option to monitor data like the open and click-through rates. Whereas a huge benefit of a website and online store is the data that can be collected, and should be collected every quarter, to measure the customers behaviour and desires. 
Working together 
Marketplaces are usually a closed ecosystem and aimed at keeping buyers on the platform. This is being enforced by strict terms and conditions. Despite that, there are ways to encourage customers to come to your website after they become familiar with your brand through marketplaces. The goal is to have the two operate seamlessly together so your product is being marketed to its capacity. 
Tactics: 
Offer a

subset of your product catalogue on marketplaces, but customers have to come to your website for the full portfolio.

In addition to offering a subset of your catalogue, sell only entry-level, or simple, products that require little extra information.

If a product requires little information, it reduces the chance of returns. On your own website, you can provide more information compared to a marketplace account. The preferred price point for Amazon shoppers is 20-50 euro, so offering a 150-euro item might not work as well when just starting out.

You may have less control over your brand experience on marketplaces, but you can –and should– still keep your branding consistent throughout your website and marketplaces. Make the branding experience as flawless as possible for the customer, so your product becomes familiar and trusted, no matter what platform they are using.

Use inserts in packaging that mention your website, but be aware of the marketplace's policies before doing this. For example, as an Amazon seller, you can't offer discounts to a customer for giving a review or for visiting your website, as they don't want you to drive traffic away from them. But mentioning your website on an insert could be considered branding and informational, so it is allowed.

Boost the kickoff of a new product by launching it on both your website and Amazon at the same time. Make use of your email list

to let your website customers know that you are also selling on Amazon. This will boost your marketplace ranking and thus sales.


 

Add an Amazon Buy Button to your website that links directly to your product listing. This can boost your conversion rate from your website because buyers perceive Amazon as a trusted channel. This comes at a cost of course with the marketplace commission, but if your conversion rate improves then it can offset those costs. In addition, it will increase the organic ranking on Amazon therefore leading to more sales. 
With the projected growth of online sales, it is wise to keep pushing your website and include (or continue with) marketplaces in your online sales strategy. Cross promote when possible so your channels are working together to create a lucrative and growing revenue stream. 
Third-party sellers on marketplaces made up 56% of all global ecommerce sales in 2022. That percentage is expected to be 59% by 2027, making third-party sales the fastest-growing and largest retail channel worldwide. 
Online marketplaces are a competitive space – that's a challenge. AMZ Consultancy helps sellers determine and implement the best sales strategy for their particular product, as well as navigate the ever-changing policies. If you are curious about selling via marketplaces, contact us for a consultation!